A Flexible and Scalable Approach
Our subscription-based product is used throughout the full lifecycle of infrastructure projects to streamline delivery.
We draw upon how the world works to deliver a rich set of outcomes that help you deliver infrastructure projects
ahead of schedule with less impact on the surrounding community.
Speed in Execution
With no hardware or preparation required. Mooven's fully digital solution is able to respond to your requirements in minutes.
Full self-service capabilities

Set up sites in minutes

Fully customisable routes from A to B

Turn monitoring on and off as you please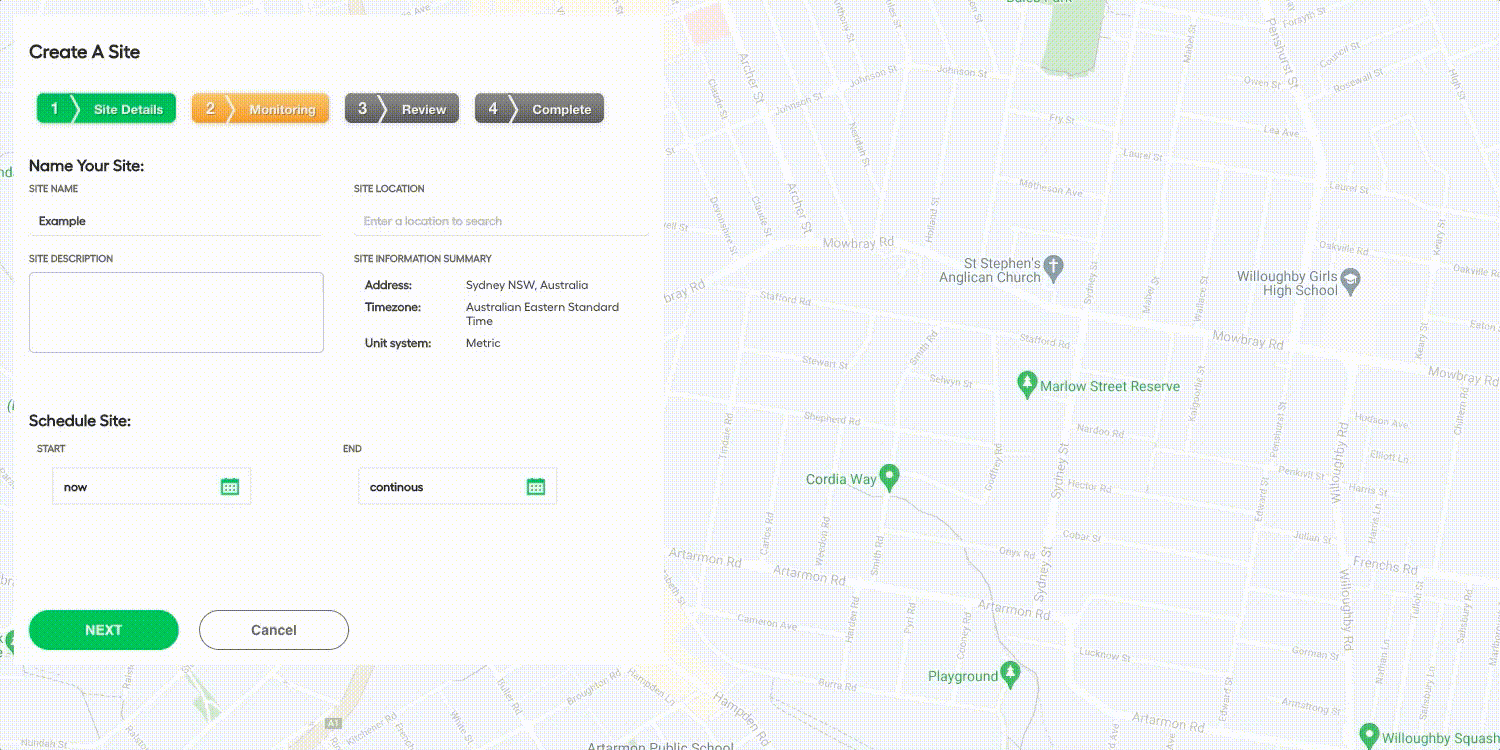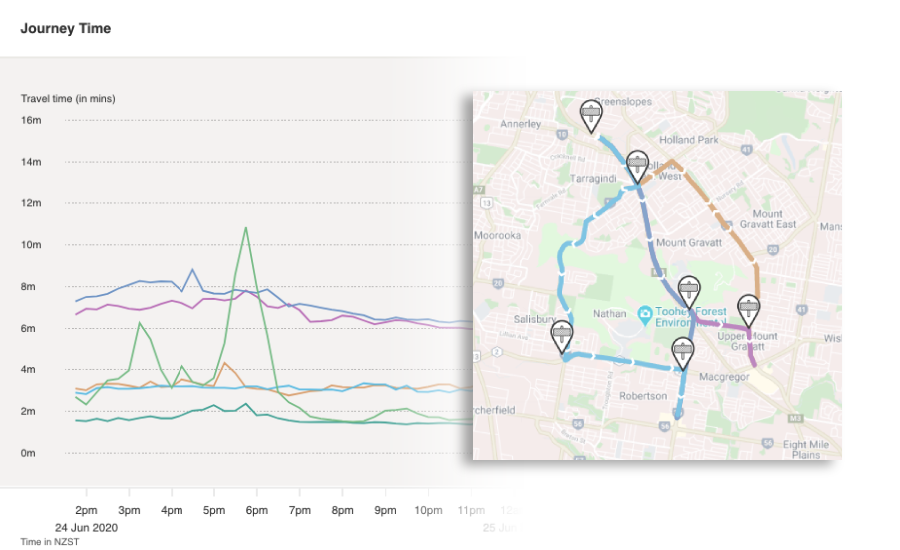 Performance Monitoring
Different projects require different information. Through Mooven you have access to a range of metrics to get a complete picture of your unique situation.
Real-time monitoring provides instant insights

Base metrics include Delay, Journey Time, Speed, Customer Experience

Monitor the development of queues around your site
Planning
Be prepared for any situation by developing a strong baseline to review your ongoing projects to. With the planning functionality, you can cut through the fog.
Set up monitoring in advance, before stepping foot on site

Monitor performance and benchmark

Use the Planning tool to expand working windows

Schedule monitoring to automatically turn on for key periods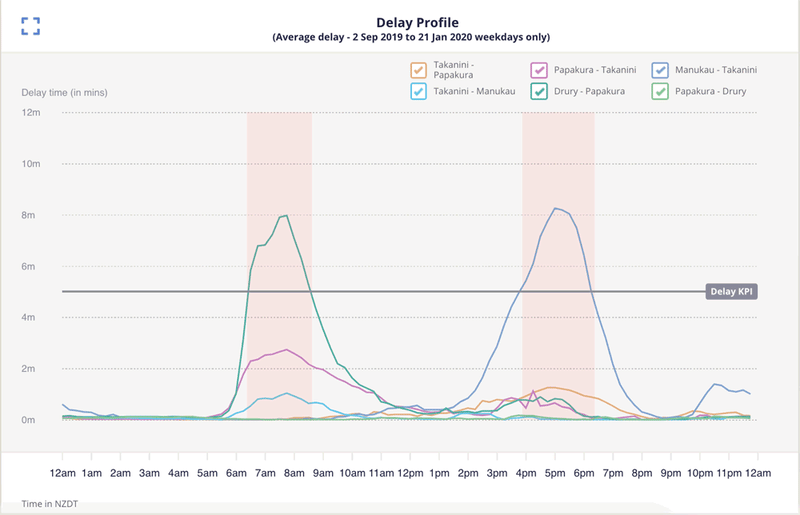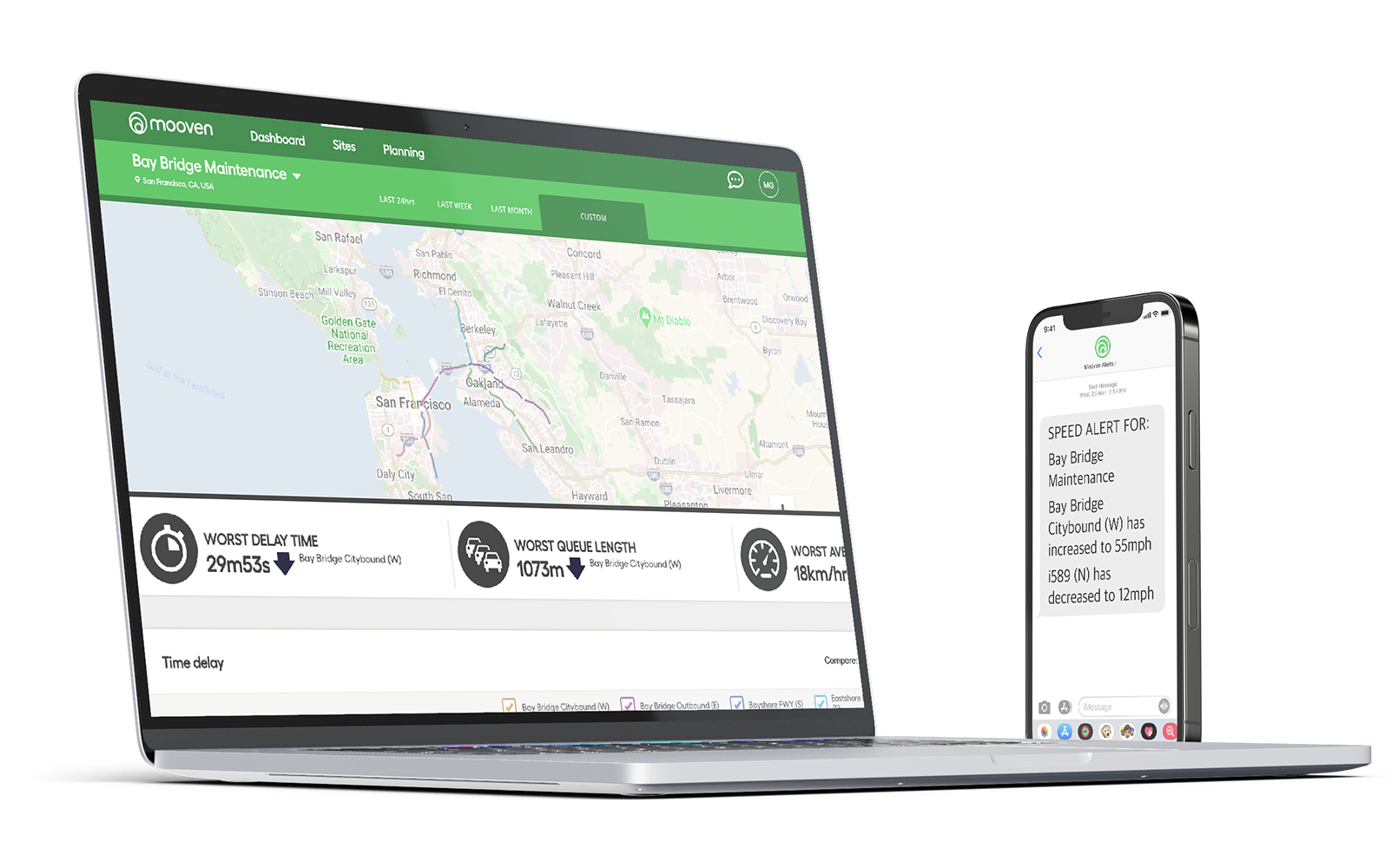 Keep Your Team Informed
Through our integrated alerting system everyone from on-site workers, to asset owners, can stay up to date with changing road conditions.
Get alerted on developing queues

Improve safety by alerting site personnel of speed increases

Adapt your strategy if delays begin exceeding acceptable levels
Live messaging to inform motorists of unexpected conditions and optimize traffic.
Managing customer experience throughout construction activity is vital. Through Mooven's direct integration with many CMS providers, you can create dynamic messaging for customers.
1. Real-time delay and journey time updates
2. Recommended detour options
3. Smart logic for optimal vehicle pathing
4. Use for community engagement and logistics
Integrations
Here at Mooven we've built an open platform which enables us to integrate with you however you need.
Push data to messaging boards

Integrate with HQ platforms

Centralise decision making

Give public confidence and gain input for projects
Data Sources
Siloed data is useless data. As such we can source information from almost any external systems you have, to help you create a full vision of what is going on.
One-off data imports

Consistent data pulls

Integrate data with open API from tube count through to Bluetooth

Centralise your data to open up silos